Have you tried AFM tips, our iOS app for iPhone?
It provides access to the widest selection of AFM tips available on the market at any time!
Features of the AFM tips app
- listing of AFM tips by AFM application category
- advanced search of AFM tips by a wide range of criteria
- product description, specs, prices, packaging sizes, product related videos and pictures, presented in a comprehensive and simple way
- add your preferred AFM tips to a "favorites" list
- easy access to our special offers through the "featured AFM tips" list
- requesting a quote from the AFM tips app
- listing of all your quote requests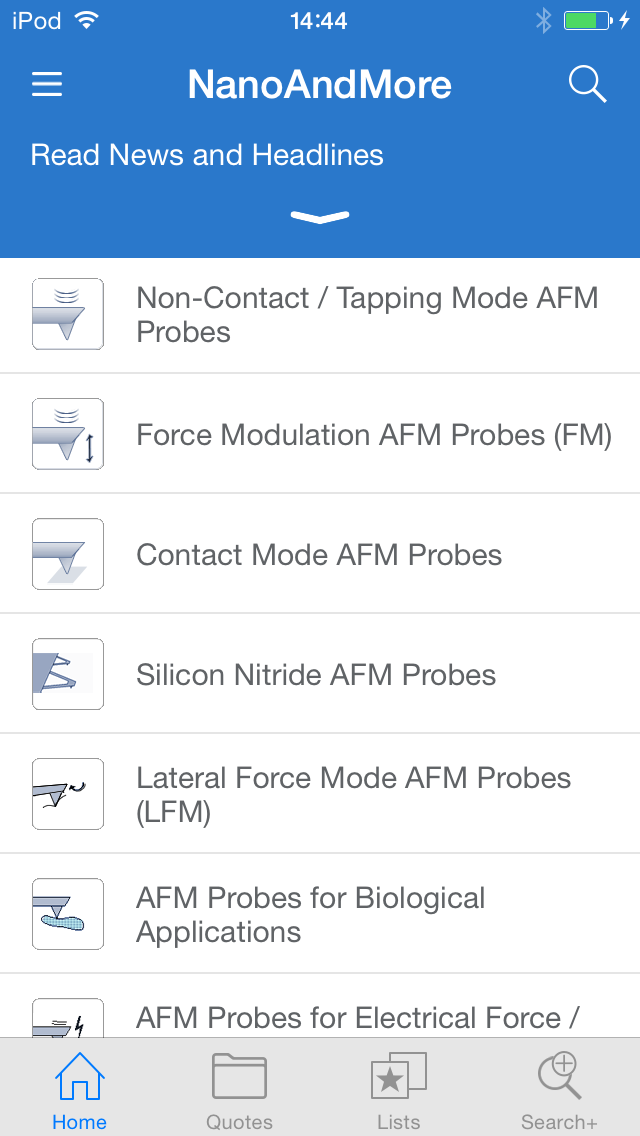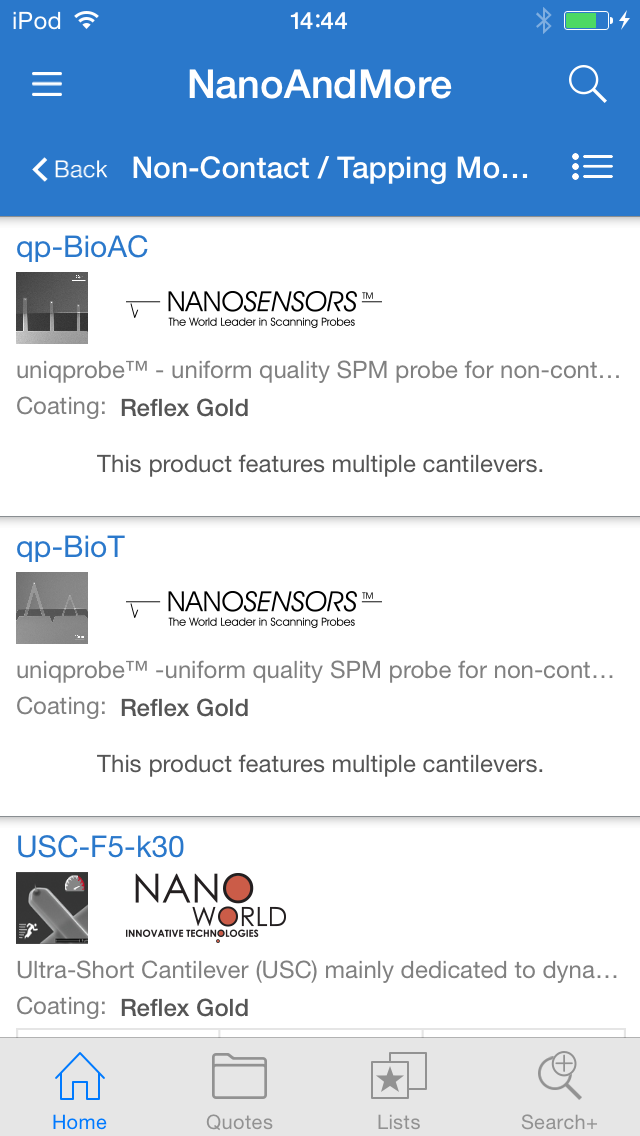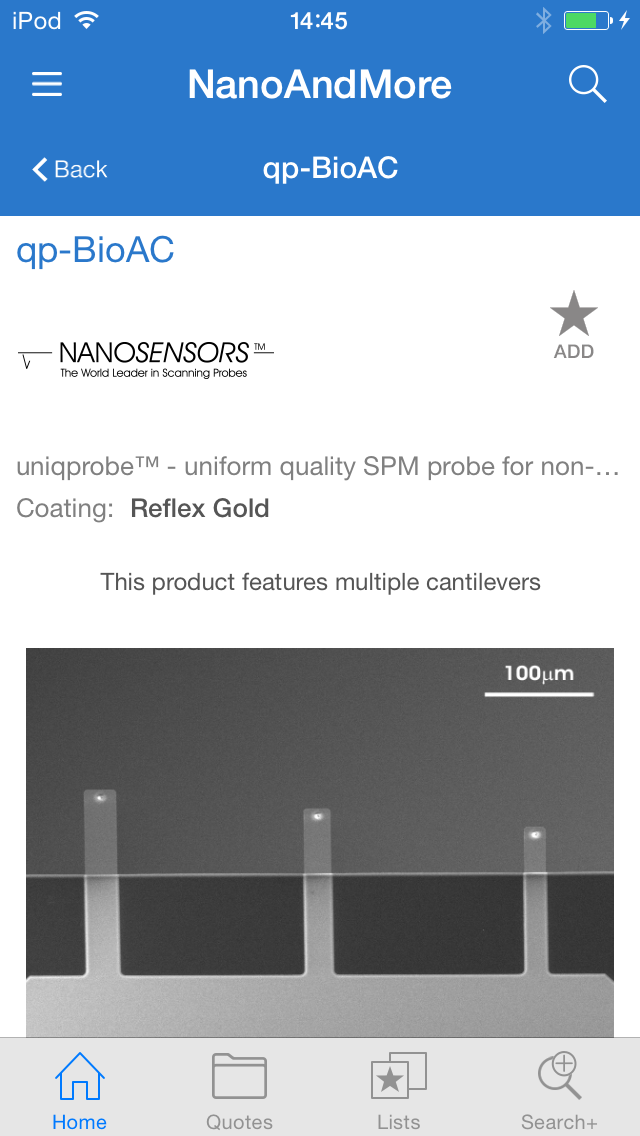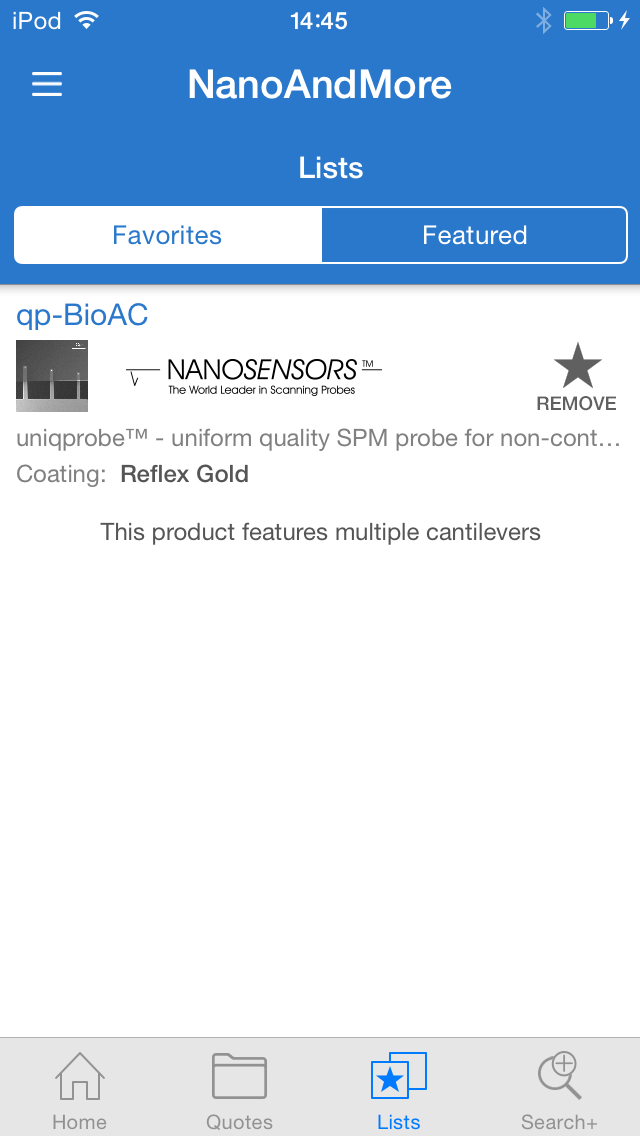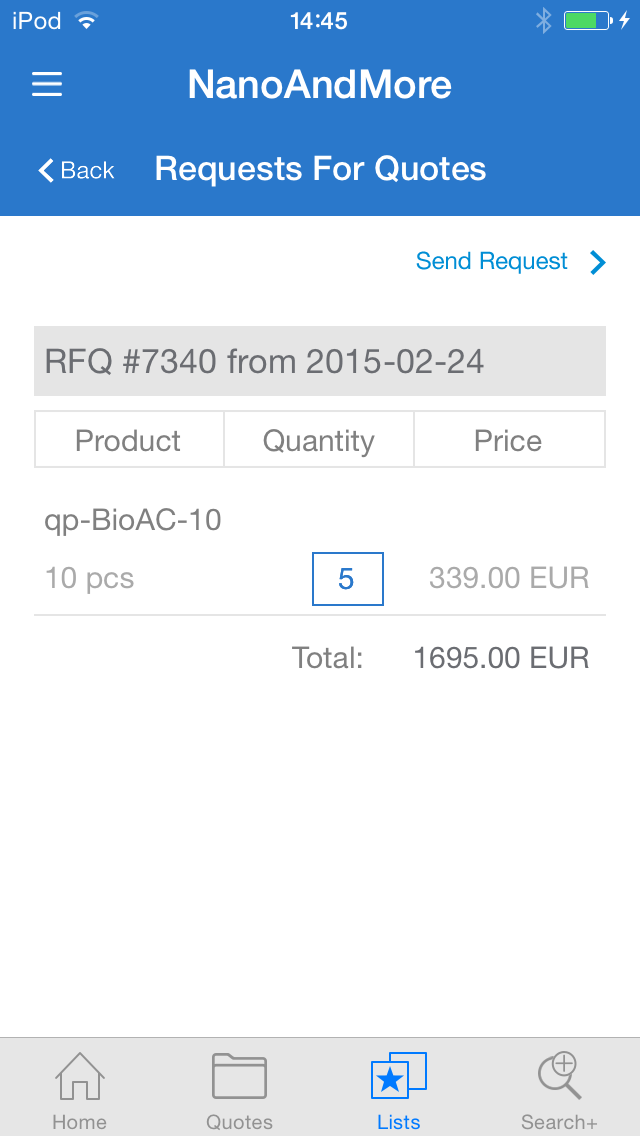 Support
Having trouble with our AFM tips iOS App?
Please contact us at it@nanoandmore.com to request assistance.



Privacy Policy

This App is focused on and committed to respecting your privacy!

We collect the least possible amount of data, required for ensuring the functionality of the AFM Tips app. You may allow AFM Tips to track your location in order to allow it to display prices for your region, but it is up to you to select any country manually and to deny geo-tracking; AFM tips will work either way.

We use standard third party software to measure the stability and performance of the App in order to ensure the proper functioning, to analyze crashes and to ensure debugging. Apart from the data limited to this functionality we would never disclose your data to anybody!

We will not track your location and your movements and we will not use your data to send you quotes unless you explicitly request a quote from us.

Your quotes history is stored locally on your device alone and we do not have access to it.

Bottom line: We are committed to protecting your privacy and we are doing it as good as we can, while at the same time colleting the minimum amount of data necessary for the purposes of running the functionalities of this application.