"Celebrated every 10 November, World Science Day for Peace and Development highlights the important role of science in society and the need to engage the wider public in debates on emerging scientific issues. It also underlines the importance and relevance of science in our daily lives."

Membrane proteins (MPs) reside in the plasma membrane and perform various biological processes including ion transport, substrate transport, and signal transduction.*
Function-related conformational changes in membrane proteins occur in times scales ranging from nanoseconds to seconds.*
Continue reading...

Biocompatible scaffolds that can be repopulated with human cells have many uses such serving as replacement organs and tissues. Therefore there is an increasing interest in plant-based biomaterials for tissue engineering.*
As the above mentioned scaffolds should mimic the in vivo tissue environment closely they need to provide a fitting structural and biomechanical support to the cells while at the same time promoting cell behaviour and tissue development. *
Read more...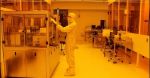 Check out this cool educational video from MIT.nano demonstrating how to fabricate a photo on a silicon wafer using nanotechnology.
Happy American Nanotechnology day!

"How wonderful that we have met with a paradox. Now we have some hope of making progress." Today we celebrate the birthday of the late Niels Bohr, a Danish physicist famous for, among other things, developing the Bohr model of the atom.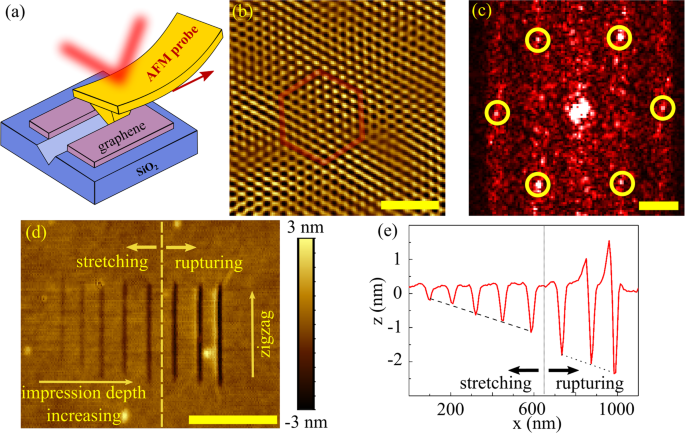 High precision mechanical nanopatterning of graphene with our diamond-like carbon coated Tap300DLC AFM tips for the fabrication of graphene quantum point contact devices.

On this day in 1871 Ernest Rutherford, the father of nuclear physics, was born. Thanks to the Rutherford gold foil experiment we know that atoms have very small nuclei, where most of their mass is concentrated, surrounded by orbiting electrons.
Do we measure the atomic nuclei with atomic resolution Atomic Force Microscopy?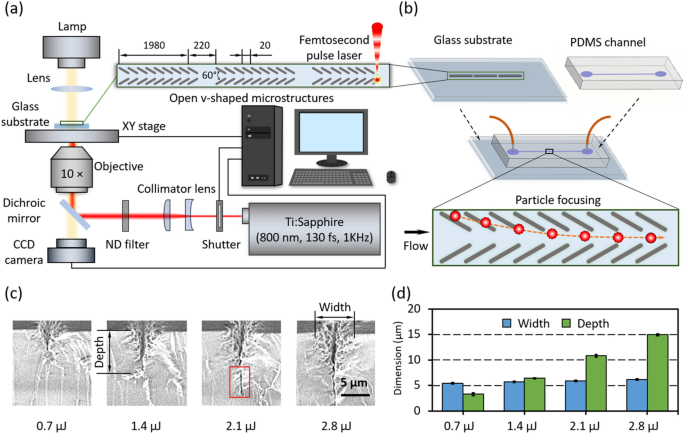 Our HQ:XSC11/No Al AFM probes take part in the analysis of groove arrays created by femtosecond pulse laser for hydrodynamic particle focusing.

Quite often decades pass between an important discovery in natural sciences and its respective Nobel Prize. Not so with the discovery of the Scanning Tunneling Microscope in 1981, which earned its inventors half of the 1986 Nobel Prize. Happy birthday to Gerd Binnig, co-inventor of the Scanning Tunneling Microscope and the Atomic Force Microscope!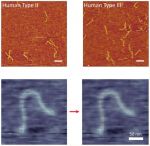 Our HQ:NSC15/Al BS AFM probes collect images of collagen adsorbed to mica in this study of environmentally controlled curvature of single collagen proteins.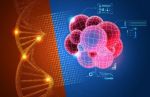 NEC uses NANOSENSORS Membrane Surface Stress Sensors (MSS) in their development of a measuring device that enables spatial monitoring of SARS-CoV-2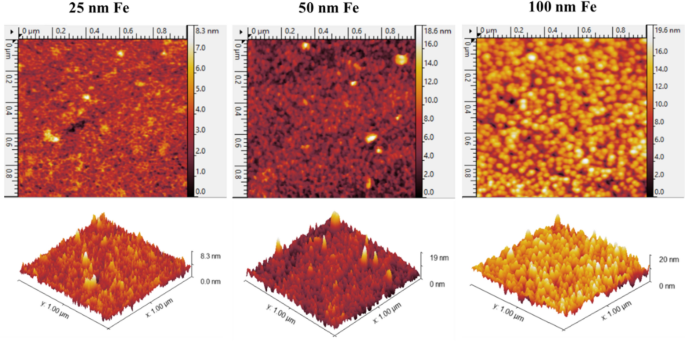 Tap300Al-G AFM probes are used to analyze iron thin films coated optics for corrosion monitoring, a vital step in the prevention of methane leaks and catastrophic effects in natural gas pipelines

Celebrating the birthday of the late Heinrich Rohrer! The Swiss physicist shared half of the 1986 Nobel Prize in Physics with Gerd Binnig for the invention of the Scanning Tunneling Microscope (STM), the predecessor of the Atomic Force Microscope (AFM). Thank you for leading the way!

Flat Tip Effectively Avoids Tip-derived Youngs Modulus Errors Introduced by Conventional Tips.



Organic-inorganic halide perovskites are materials of high interest for the development of solar cells. Learning more about the relationship between the electrical properties and the chemical compositions of perovskite at the nanoscale can help to understand how the interrelations of both can affect device performance and contribute to an understanding on how to best design …
Continue reading

In the article "Temperature effects on the nano-friction across exposed atomic step edges" Wen Wang, Ashu Wang and Lingyan Zeng describe how they used friction force microscopy ( FFM ) under ultrahigh vacuum ( UHV) conditions to study the temperature dependence of nanoscale friction between a silicon AFM tip ( NANOSENSORS™ PointProbe® Plus PPP-LFMR AFM
[…]