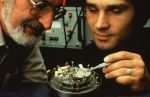 The Swiss physicist - Heinrich Rohrer, born on this date in 1933, shared half of the 1986 Nobel Prize in Physics with Gerd Binnig (on the right) for the invention of the Scanning Tunneling Microscope (STM), the daddy of the Atomic Force Microscope (AFM). Thank you for leading the way!

Soluble fibrin (SF) in blood consists of monomers lacking both fibrinopeptides A with a minor population in multimeric clusters. It is a substantial component of isolated fibrinogen (fg), which spontaneously self-assembles into protofibrils progressing to fibers at sub-physiologic temperatures, a process enhanced by adsorption to hydrophobic and some metal surfaces.
Read more...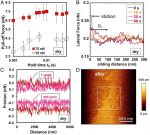 Exciting new research on the effects of roughness in dry and aqueous environment on the velocity dependence of friction in calcite crystals with implications for understanding and predicting seismicity. Modified MikroMasch HQ:CSC37/No Al AFM probes with increased AFM tip radius have been used for the friction measurements.

Boron doped diamond (BDD) has great potential in electrical, and electrochemical sensing applications. The growth parameters, substrates, and synthesis method play a vital role in the preparation of semiconducting BDD to metallic BDD. Doping of other elements along with boron (B) into diamond demonstrated improved efficacy of B doping and exceptional properties.
Read more...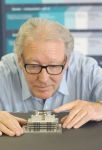 Happy 80th anniversary to the Swiss professor Christoph Gerber, co-inventor of the Atomic Force Microscope!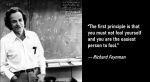 "The first principle is that you must not fool yourself and you are the easiest person to fool." - theoretical physicist, Nobel price laureate and great popularizer of physics Richard Feynman, May 11, 1918 – February 15, 1988


Today is Children's Day in Japan and many mulit-colored carp-shaped koinobori streamers are fluttering in the wind.
So it is the perfect day to repost and share the publication "Piezoelectricity of green carp scales" by Y. Jiang et al. with you.
Read about it on NanoWorld® Blog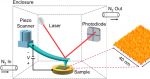 An improved approach to Conductive AFM based Electrical Contact Resistance measurements is developed and tested with the help of our MikroMasch® HQ:NSC18/Pt.



German National Metrology Institute (PTB) Scientists study CD-AFM and TEM for reference EUV Photomask Metrology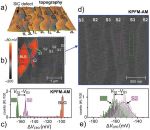 Silicon carbide stacking-order-induced doping variation in epitaxial graphene is analyzed with KPFM measurements using our ElectriTap300-G platinum coated AFM probes.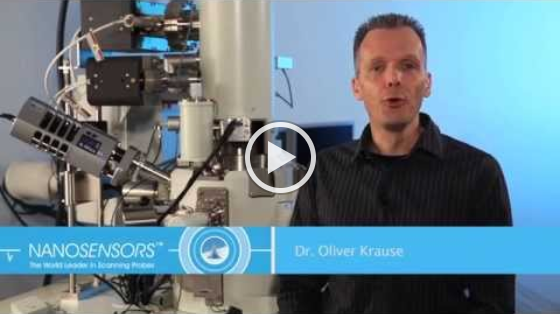 The NANOSENSORS™ screencast on SuperSharpSilicon™ AFM probes for high resolution imaging held by Dr. Oliver Krause just passed the 500 views mark. Congratulations Oliver!
Read more...

Have you every wondered how carbon dating in the AFM tip world works?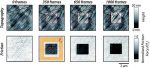 Our DLC coated HQ:NSC14/Hard/Al_BS AFM probes assist pressure-induced generation of lubricious interfacial layers of ionic liquid on steel surfaces.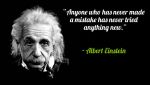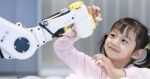 Happy World Engineering Day for Sustainable Development!
"UNESCO's General Conference proclaimed the 4 March World Engineering Day for Sustainable Development (…) to raise awareness of the role of engineering in modern life, which is essential to mitigate the impact of climate change and advance sustainable development, especially in Africa and the small island developing states (SIDS)."
24 hour live stream here: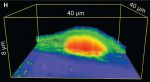 FIB-milled OPUS 3XC-GG AFM probes are used for cellular 3D nanoendoscopy AFM.