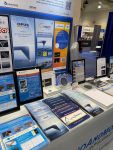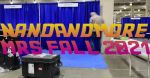 @NanoAndMore USA booth no 609 is all set up and ready to welcome you @Materials_MRS MRS Fall 2021 from today until Thursday, December 2nd 2021


It's the second day at Materials Research Society MRS Fall Exhibit 2021. NanoWorld CEO Manfred Detterbeck is at NanoAndMoreUSA booth no 609 today. We are presenting #AFMprobes in many shapes and sizes, including giant inflatable #AFMtips. Have you already visited NanoAndMore USA booth no 609 to find out more?


There is plenty of #AFMprobes information material available on the booth and you also have the chance to zoom with one of us in the virtual meeting room if you have any questions.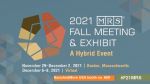 Feel free to pass by NanoAndMore USA booth no. 609 to say hello and learn more about our
#AFMprobes
Tuesday, November 30 | 11:00 am - 5:30 pm
Wednesday, December 1 | 11:00 am - 5:30 pm
Thursday, December 2 | 10:00 am - 1:30 pm
We're looking forward to welcoming you.

Happy Thanksgiving to all our friends in Canada and the USA.


Enjoy the time with friends and family safely and don't forget to visit us at NanoAndMore USA booth no. 609 @Materials_MRS MRS Fall 2021 after the holidays if you are planning to participate in the live conference.



When physicist Tyler Cocker joined Michigan State University in 2018, he had a clear goal: build a powerful microscope that would be the first of its kind in the United States.
Read more...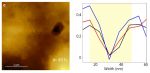 "Celebrated every 10 November, World Science Day for Peace and Development highlights the important role of science in society and the need to engage the wider public in debates on emerging scientific issues. It also underlines the importance and relevance of science in our daily lives."

Membrane proteins (MPs) reside in the plasma membrane and perform various biological processes including ion transport, substrate transport, and signal transduction.*
Function-related conformational changes in membrane proteins occur in times scales ranging from nanoseconds to seconds.*
Continue reading...

Biocompatible scaffolds that can be repopulated with human cells have many uses such serving as replacement organs and tissues. Therefore there is an increasing interest in plant-based biomaterials for tissue engineering.*
As the above mentioned scaffolds should mimic the in vivo tissue environment closely they need to provide a fitting structural and biomechanical support to the cells while at the same time promoting cell behaviour and tissue development. *
Read more...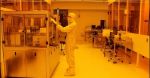 Check out this cool educational video from MIT.nano demonstrating how to fabricate a photo on a silicon wafer using nanotechnology.
Happy American Nanotechnology day!

"How wonderful that we have met with a paradox. Now we have some hope of making progress." Today we celebrate the birthday of the late Niels Bohr, a Danish physicist famous for, among other things, developing the Bohr model of the atom.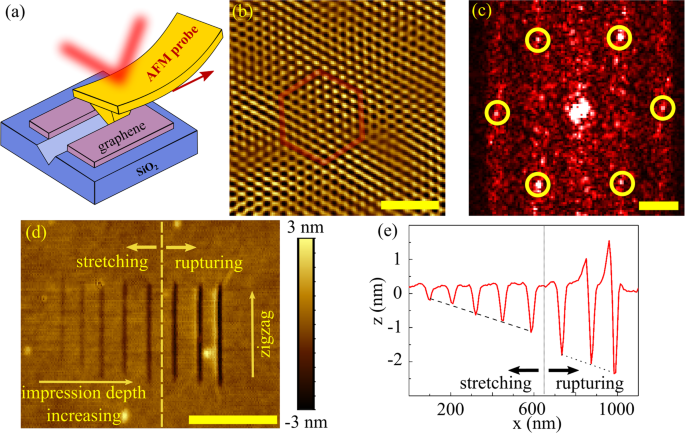 High precision mechanical nanopatterning of graphene with our diamond-like carbon coated Tap300DLC AFM tips for the fabrication of graphene quantum point contact devices.

On this day in 1871 Ernest Rutherford, the father of nuclear physics, was born. Thanks to the Rutherford gold foil experiment we know that atoms have very small nuclei, where most of their mass is concentrated, surrounded by orbiting electrons.
Do we measure the atomic nuclei with atomic resolution Atomic Force Microscopy?