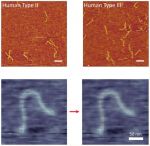 Our HQ:NSC15/Al BS AFM probes collect images of collagen adsorbed to mica in this study of environmentally controlled curvature of single collagen proteins.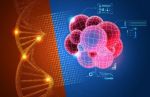 NEC uses NANOSENSORS Membrane Surface Stress Sensors (MSS) in their development of a measuring device that enables spatial monitoring of SARS-CoV-2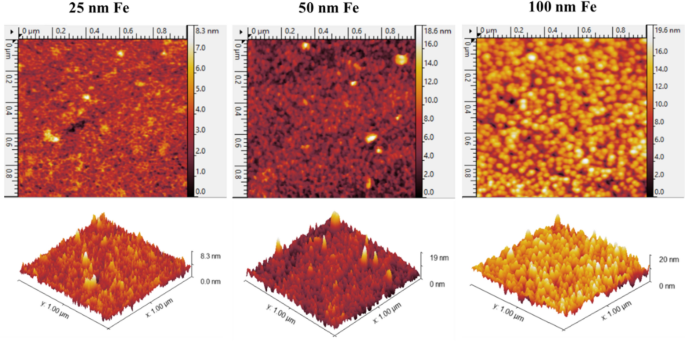 Tap300Al-G AFM probes are used to analyze iron thin films coated optics for corrosion monitoring, a vital step in the prevention of methane leaks and catastrophic effects in natural gas pipelines

Celebrating the birthday of the late Heinrich Rohrer! The Swiss physicist shared half of the 1986 Nobel Prize in Physics with Gerd Binnig for the invention of the Scanning Tunneling Microscope (STM), the predecessor of the Atomic Force Microscope (AFM). Thank you for leading the way!

Flat Tip Effectively Avoids Tip-derived Youngs Modulus Errors Introduced by Conventional Tips.



Organic-inorganic halide perovskites are materials of high interest for the development of solar cells. Learning more about the relationship between the electrical properties and the chemical compositions of perovskite at the nanoscale can help to understand how the interrelations of both can affect device performance and contribute to an understanding on how to best design …
Continue reading

In the article "Temperature effects on the nano-friction across exposed atomic step edges" Wen Wang, Ashu Wang and Lingyan Zeng describe how they used friction force microscopy ( FFM ) under ultrahigh vacuum ( UHV) conditions to study the temperature dependence of nanoscale friction between a silicon AFM tip ( NANOSENSORS™ PointProbe® Plus PPP-LFMR AFM
[…]

Happy birthday to Christoph Gerber, co-inventor of the Atomic Force Microscope!

The screencast about NanoWorld AFM probes for Magnetic Force Microscopy held by Dr. Marco Becker has just passed the 2000 views mark. Congratulations Marco! Magnetic Force Microscopy is a type of Atomic Force Microscopy in which a magnetised AFM tip is used to measure magnetic interactions between the tip and the surface of a magnetic …
Continue reading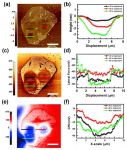 The video on NANOSENSORS™ Membrane-type Surface-stress Sensors (MSS) for olfactory sensing has passed the 2000 views mark. Thank you all for watching. The NANOSENSORS™ Membrane-type Surface-stress Sensor – MSS is a non-packaged MEMS sensor, a silicon membrane platform supported with four beams on which piezoresistors are embedded. It is mainly dedicated to R&D in the
[…]

Pb2+ Uptake by Magnesite: The Competition between Thermodynamic Driving Force and Reaction Kinetics
When they are in put in contact with carbonate minerals dangerous environmental pollutants such as Pb2+ and Cd2+ are taken up by the solid phase assemblage and can be removed from aqueous solutions.* As carbonates can be found almost everywhere and are easily exploitable this makes them interesting materials for environmental remediation.* However, magnesite …
Continue reading
#AFMCantilever
,
#AFMProbes
,
#AfmTips
,
#AFMカンチレバー
,
#AFMプローブ
,
#AFM探针
,
#ArrowAFMCantilever
,
#ArrowAFMProbe
,
#ArrowAFMTip
,
#ArrowUHFAFMProbe
,
#ArrowUHF
, #ArrowUHFAuD,
#ArrowUHFAuD
,
#AtomicForceMicroscopy
,
#CarbonateMinerals
,
#Cerussite
,
#InSituFlowThroughAtomicForceMicroscopy
,
#Magnesite
,
#MgCO3
,
#PbRemediation
,
#PbCO3
,
#TappingMode
,
#原子力显微镜探针
,
#高速原子力显微镜探针


NANOSENSORS™ adds new Membrane-type Surface-stress Sensors (MSS) type for liquid applications to Special Developments List
The Membrane-type Surface-stress Sensor (MSS) is a device to detect specific components in gaseous phase with high sensitivity using a piezoresistive nanomechanical sensor. This device shows great potential as a core component for artificial- (electric-) nose sensors/systems utilized in e.g., medical, food, environment, safety and security fields.
Read more on NANOSENSORS™ Blog.

Signal Origin of Electrochemical Strain Microscopy and Link to Local Chemical Distribution in Solid State Electrolytes
Solid state electrolytes (SSEs) are interesting materials that could potentially replace the currently used organic electrolytes in lithium‐ion batteries (LIBs). * Electrochemical strain microscopy (ESM), a research technique based on atomic force microscopy (AFM), was developed to locally probe ion movement in electrodes based on electro-chemo-mechanical coupling measure through the AFM cantilever deflection. It can
[…]
Want to find out which NANOSENSORS™ AFM probe was used for the research presented in this article or do you want the full citation and a direct link to the full research article? Then have a look at the NANOSENSORS™ blog to
read more.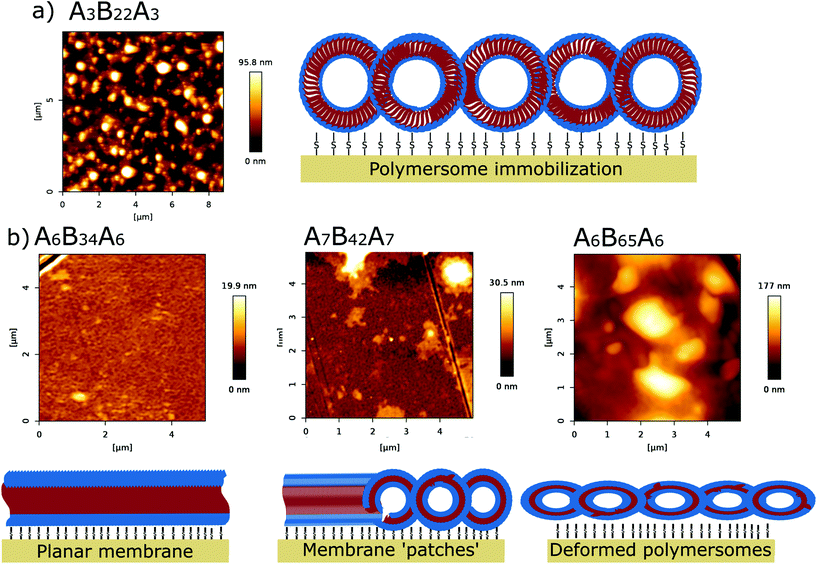 Our Tap150Al-G AFM probes support the investigation of forming solid supported polymer membranes via vesicle fusion.

Van der Waals heterojunctions create new platform for photovoltaic and photodetector design.

High-speed atomic force microscopy highlights new molecular mechanism of daptomycin action
The current pandemic is not the only health threat worldwide. Another worry is the increasing antibiotic resistance which increases the fear to run out of effective antibiotics. This is one of the reasons why antimicrobial peptides (AMPs) are gaining more and more interest. The lipopeptide Daptomycin ( DAP ) has been used as a
…more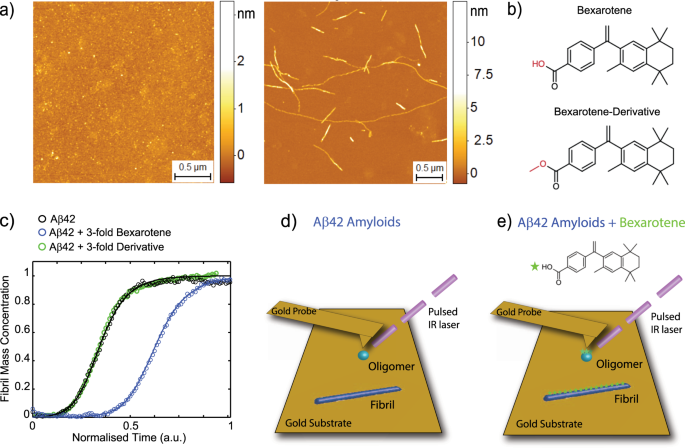 Our HQ:NSC36/Al BS AFM probes take part in this study of the interaction between Aβ42 oligomers and aggregation inhibitors with infrared nanospectroscopy.