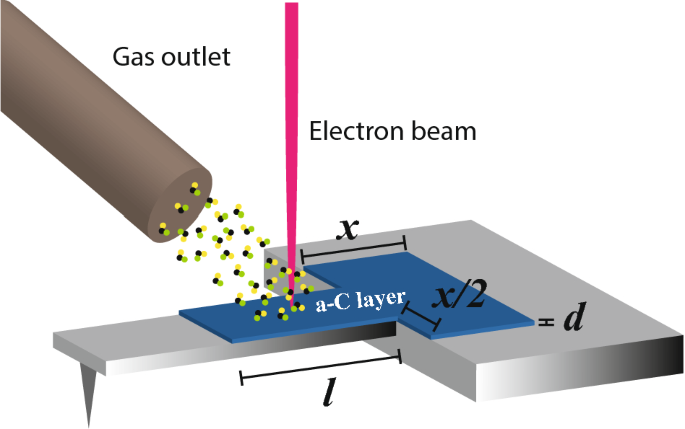 Here is another article involving OPUS 160AC-NG AFM probes. This time photothermal excitation efficiency enhancement is demonstrated on our AFM cantilevers by EBD deposited amorphous carbon thin films.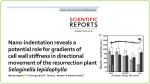 Discover how nanotools biosphere™ with 100 nm radius, biotool hi-res, and SSS-FMR with 2-3 nm radius and are applied for imaging and force spectroscopy.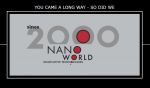 Last year, NanoWorld celebrated 20 years since foundation and of providing innovative and novel AFM tips to the world. Due to known unfortunate circumstances there was not much of a celebration possible. However, we added a tiny gimmick to our website.
Have a look and check it out https://www.nanoworld.com/.

Tissue mechanics and expression of TROP2 in oral squamous cell carcinoma with varying differentiation
Atomic Force Microscopy ( AFM ) can be utilized to determine the mechanical properties of tumor tissues in different kinds of cancers, for example breast cancer, liver cancer and lung cancer. Oral squamous cell carcinoma (OSCC) is a common subtype of head and neck and other malignant tumors that occurs in increasing numbers. It is …
Continue reading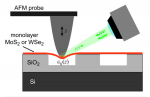 Strain-dependent luminescence and piezoelectricity in monolayer semiconductors studied with the help of our OPUS 160AC-NG AFM probes.

Two New MSS Sensors for Torque Magnetometry added to the Special Developments List
NANOSENSORS™ has completed the development of two additional Membrane-type Surface-stress Sensors (MSS) ( SD-MSS-1KPMAl and SD-MSS-1KPMAu ) dedicated for torque magnetometry. Torque magnetometry is a useful technique often employed for assessment of various materials like organic conductors, magnetic and superconductor materials. Now NANOSENSORS™ has added two new types of MSS for this application "SD-MSS-1KPMAl" and "SD-MSS-1KPMAu" to the NANOSENSORS™Special Developments List.
These sensors can be used for nanomechanical sensing, material assessment, static/pulsed-field torque magnetometry, force sensing, and other applications.
[…]



Amphiphilic Poly(dimethylsiloxane-ethylene-propylene oxide)-polyisocyanurate Cross-Linked Block Copolymers in a Membrane Gas Separation
Block copolymers, including multiblock copolymers of an amphiphilic nature, because of their ability to form various supramolecular structures are attracting a lot of research interest these days. The direct influence on the supramolecular organization of block copolymers is a way of controlling both the mechanical and physicochemical properties of polymer materials obtained on this basis. …
Continue reading

Cytoskeletal disorganization underlies PABPN1-mediated myogenic disability
Muscle wasting is connected with changes in various cellular mechanisms that influence protein homeostasis, transcription, protein acetylation and different metabolic pathways. * Scientific studies have shown that reduced levels of polyadenylation binding protein 1 ( PABPN1 , a multifactorial regulator of mRNA processing ) cause muscle wasting, including muscle atrophy, extracellular matrix thickening, myofiber typing
[…]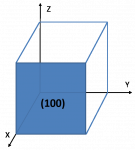 Did you know that BudgetSensors® silicon AFM probes are made of single-crystal silicon, which has the exact same crystalline structure as diamond? The orientation of the crystal is always the same. The surface of the AFM cantilever is a (100) plane and the AFM cantilever long axis points in the direction.
#AFMProbes #AtomicForceMicroscopy #Crystallography

Multiswitchable photoacid–hydroxyflavylium–polyelectrolyte nano-assemblies
In the article "Multiswitchable photoacid–hydroxyflavylium–polyelectrolyte nano-assemblies" Alexander Zika and Franziska Gröhn describe the development of a novel reversible multi-switchable system consisting of a cationic polyelectrolyte, a hydroxyflavylium molecule (Flavy), and a photoacid.* Ternary assemblies with sizes in the hundred-to-few hundred nanometers range in aqueous solution exhibit a multi-addressable size and shape.* The concept exploits the …
Continue reading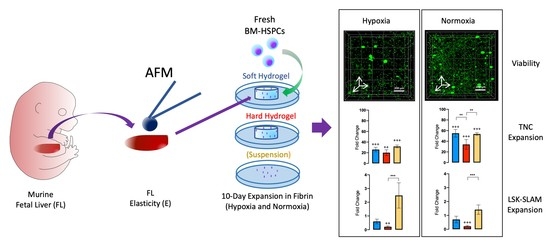 In‐situ force measurement during nano‐indentation combined with Laue microdiffraction
A NANOSENSORS™ self-sensing self-activating Akiyama probe was used in a home-built Scanning Probe Microscope for this interesting research article. *Florian Lauraux, Sarah Yehya, Stéphane Labat, Jean‐Sébastien Micha, Odile Robach, Oleg Kovalenko, Eugen Rabkin, Olivier Thomas, Thomas W. CorneliusIn‐situ force measurement during nano‐indentation combined with Laue microdiffractionNano Select , Volume2, Issue1, January 2021, Pages 99-106DOI:
https://doi.org/10.1002/nano.202000073
[…]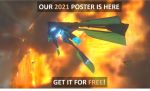 Happy 2021!
And remember, some of the most amazing discoveries happen not in a galaxy far, far away, but at the apex of an AFM tip.

Season's Greetings from the whole NanoWorld® AFM probes team!

Season's Greetings from NANOSENSORS™ AFM probes
The reindeer are back in the park! This is a sure sign that it is again time to wish all users of our AFM probes Happy Holidays! This has been a difficult year for many among us. Take care of yourselves. We are looking forward to a new year with better news together with you.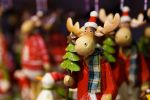 Season's greetings from MikroMasch®! See you again in 2021!