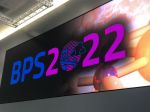 It's the last day of the exhibit at the 66th
Biophysical Society
Conference now happening in San Francisco!
AFM & SPM Probe questions? Stop by our booth 303
We are the largest SOURCE for the Top AFM Probe Brands under 1 Roof! We've got you covered!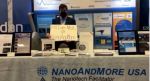 We're the largest source for the top
#AFMProbes
brands under 1 roof

Our platinum coated ElectriMulti75-G AFM probes are used to measure the conductivity of oCVD coatings in this study of the impact of the central metal cation on the optoelectronic properties of directly fused porphyrin-conjugated polymers for clean and efficient solar-assisted fuel production.

Studying Morphology, Actin Distribution and Stiffness Changes of Live Mature Epithelial Cells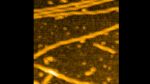 Courtesy of Prof. Noriyuki Kodera, nanoLSI, Kanazawa University, Japan you can watch a new video of
#AFMprobes
in action in the NanoAndMore AFM video gallery.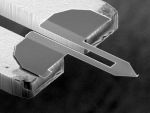 Do you want to find out how the NANOSENSORS™ self-sensing and self-actuating Akiyama Probe (A-Probe) works? Then have a look at this video with its stroboscopic motion views that demonstrate how the tuning fork prongs and the AFM cantilever are really vibrating. More than 500 people have already watched it.

We wish everyone a good start into the new lunar year of the tiger!

NANOSENSORS™
#AFMprobes
wishes everyone a good start into the year of the tiger!

Accurately determined AFM cantilever properties are very important for quantitative force measurements. Force constant and resonance frequency are determined either by thermal tune, the Sader- or the dimensional method, respectively. Usually, the thermal tune method delivers the most precise values, but suffers from the fact that the AFM tip has to get in contact with the surface to calibrate the photo-detector sensitivity. This procedure may damage or break the AFM tip
Read more...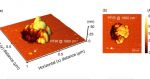 Our AFM probes have been used in Peak Force Infrared Microscopy (PFIR), a new nano-IR technique, to analyze fine and ultrafine bioaerosols collected after filtration through a surgical mask. Some small aerosol particles below 1 micrometer can pass through facemasks.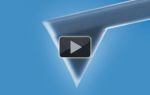 The screencast about NanoWorld Arrow Silicon AFM probes held byNanoWorld AG CEO Manfred Detterbeck has just passed the 500 views mark. Congratulations Manfred!
NanoWorld Arrow™ AFM probes are designed for easy AFM tip positioning and high resolution AFM imaging and are very popular with AFM users due the highly symetric scans that are possible with these AFM probes because of their special tip shape. They fit to almost all well-known commercial SPMs (Scanning Probe Microscopes) and AFMs (Atomic Force Microscopes).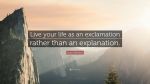 'Live your life as an Exclamation rather than an Explanation!' Happy 379th birthday, Sir Isaac Newton!

Enjoy the holiday season. We're looking forward to 2022 together with you.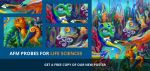 Season's greetings from MikroMasch®! See you again in 2022!


There is a snowman in the park! This is a sure sign that it is again time to wish all users of our AFM probes Happy Holidays!
Take care of yourselves. We are looking forward to a new year together with you.

"The belief that there is only one truth and that oneself is in possession of it, seems to me the deepest root of all that is evil in the world" – Max Born, laureate of the 1954 Nobel Prize in Physics, born on 11 December 1882.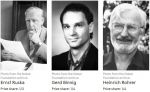 The Nobel Prize ceremony traditionally takes place on December 10th. The Nobel Prize in Physics 1986 was divided, one half awarded to Ernst Ruska "for his fundamental work in electron optics, and for the design of the first electron microscope", the other half jointly to Gerd Binnig and Heinrich Rohrer "for their design of the scanning tunneling microscope."


Today we remember the late Prof. Calvin Quate, co-inventor of the Atomic Force Microscope, who was born on this date in 1923. Binnig, Quate and Gerber constructed the first AFM in 1986. The three scientists received the Kavli Prize in 2016 in recognition of their invention.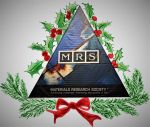 The annual MRS Fall is always the sign that the holiday season and and the end of the year are not far away. So with a little piece of "fan art" we would like to say thanks to all of you who visited NanoAndMore USA booth no 609 at Materials Research Society MRS Fall Meeting & Exhibit 2021. It was great to see you face to face again. Travel home safely and enjoy the holiday season.